All our professionals at Drs. Mellovitz & Grumet Dental Associates, L.L.C. maintain the highest levels of accreditation and pursue ongoing education to stay abreast of the latest trends in dentistry.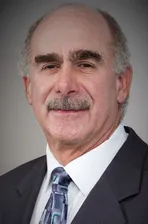 Dr. Keith Mellovitz
Dr. Mellovitz is from the northern suburbs of Chicago and has been in practice in Highland Park for over 36 years. He earned his B.S. in Liberal Arts and Sciences from the University of Illinois and then his D.D.S. degree at Loyola University College of Dental Surgery. He then completed a General Practice Residency at Hines V.A. Hospital in Maywood, Illinois. Dr. Mellovitz receives most of his referrals from existing patients and specialists in the area. His experience and loyalty to patient care sets the standard of customer service far above the rest. Dr. Mellovitz is known for his calming chair side manner and always looks forward to helping his patients maintain a healthy smile. He believes that educating his patients about their dental health is a priority to understanding their dental needs. Dr. Mellovitz is committed to continuing education so that he can remain current with the latest dental research and technology. He is an active member of The American Dental Association, Illinois State Dental Society, and The Chicago Dental Society. In his free time, Dr. Mellovitz enjoys doing charity dentistry for The Ark in Chicago, playing golf, swimming, biking and spending time with his family. He and his wife Monica reside in Deerfield, IL and have been married for 31 years. They have three sons Alan, Jordan, Brian and a dog named Tucker.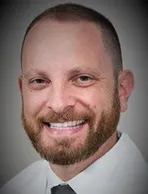 Dr. Joshua Grumet
Dr. Joshua Grumet is from West Bloomfied, Michigan. He completed his undergraduate studies at Michigan State University then obtained his Doctor of Dental Surgery at Marquette University School of Dentistry in Milwaukee. Dr. Grumet continued his dental studies by undergoing a two-year postgraduate program at Rush University Medical Center and the University of Illinois at Chicago. He is currently an active member of the American Dental Association, Chicago Dental Society, and the Academy of General Dentistry.
Dr. Grumet offers a unique style of quality dental care. His chair side manner instills a level of comfort and confidence in all of his patients. With his attention to detail, Dr. Grumet provides comprehensive dental treatments complete with explanation, education, and discussion.
Dr. Grumet and his wife Jamie reside in Northbrook and they have two girls Ellie and Molly. His family enjoys summer vacations to Michigan and Dr. Grumet enjoys spending time with family, waterskiing, and motorcycle riding.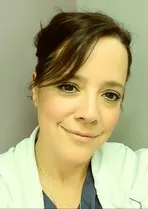 Jennifer C.
Jennifer C. has been with the practice for 32 years. She started as a dental assistant and now works at the front desk as the Office Manager. She does whatever it takes to provide the best quality care and service to her patients. She works hard to make the practice the very best it can be from a customer service aspect. She enjoys building relationships and seeing them become part of "the family". She also enjoys working alongside caring coworkers which make each day a pleasure. Her hobbies are singing, cooking, baking, gardening, and being a mom. She grew up in Northbrook and is currently living in Wheeling with her husband Joe and two children Joey and Sofia. Her family enjoys vacations to Florida and playing with their dog Lily and cats Katy and Frodo.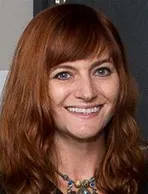 Jennifer L.
Jennifer L. has been an excellent dental assistant for Dr. Mellovitz for 26 years. She lives in the community and is an avid beachgoer. She is an antique enthusiast and enjoys photography, collecting necklaces, rocks, and geodes. She is also a resale and thrift store junky.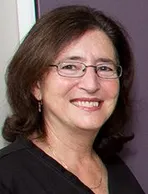 Pam
Pam is our part-time hygienist that has been with Dr. Mellovitz for 25 years. Having graduated from The University of Michigan, she then moved to Chicago and got her dental hygiene degree at Northwestern University. Pam lives in the community and enjoys running into her patients in the neighborhood when she's not at the office. She resides in Highland Park with her husband John and has 2 daughters Alison and Rebecca.
Phyllis
Phyllis is Dr. Mellovitz's part-time receptionist and has been with the office for 10 years, but has been in the dental field for over 30 years! She juggles a never-ending succession of phone calls, scheduling appointments, and processing insurance claims. She loves the theater and music. She has 3 children and resides in Arlington Heights with her husband Larry and daughter Annie.
Ermelinda
Ermelinda or "Ermie" is our hygienist that has temped for us over 15 years and joined our team part-time in July 2015! She graduated from Harper College in 1993. She enjoys exercising, yoga, tennis and running. She has 2 children and resides in Buffalo Grove with her husband Emilian.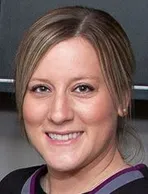 Krystle
Krystle is Dr. Grumet's assistant and has been with the practice for 6 years, but has been in the dental field for over 6 years! She is an excellent dental assistant and helps assist in a variety of dental procedures while providing comfort and assurance to her patients. She enjoys live music, art, painting and spending time with her husband Frank, daughter Lindsey, family, friends, and dog Lucy. She currently resides in Northbrook.