Posts for tag: oral cancer
By Drs. Mellovitz & Grumet Dental Associates, L.L.C.
January 14, 2020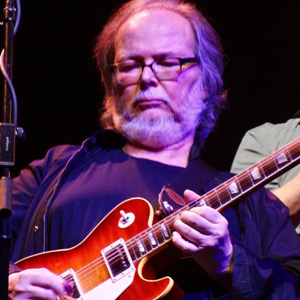 Fans of the legendary rock band Steely Dan received some sad news a few months ago: Co-founder Walter Becker died unexpectedly at the age of 67. The cause of his death was an aggressive form of esophageal cancer. This disease, which is related to oral cancer, may not get as much attention as some others. Yet Becker's name is the latest addition to the list of well-known people whose lives it has cut short—including actor Humphrey Bogart, writer Christopher Hitchens, and TV personality Richard Dawson.
As its name implies, esophageal cancer affects the esophagus: the long, hollow tube that joins the throat to the stomach. Solid and liquid foods taken into the mouth pass through this tube on their way through the digestive system. Worldwide, it is the sixth most common cause of cancer deaths.
Like oral cancer, esophageal cancer generally does not produce obvious symptoms in its early stages. As a result, by the time these diseases are discovered, both types of cancer are most often in their later stages, and often prove difficult to treat successfully. Another similarity is that dentists can play an important role in oral and esophageal cancer detection.
Many people see dentists more often than any other health care professionals—at recommended twice-yearly checkups, for example. During routine examinations, we check the mouth, tongue, neck and throat for possible signs of oral cancer. These may include lumps, swellings, discolorations, and other abnormalities—which, fortunately, are most often harmless. Other symptoms, including persistent coughing or hoarseness, difficulty swallowing, and unexplained weight loss, are common to both oral and esophageal cancer. Chest pain, worsening heartburn or indigestion and gastroesophageal reflux disease (GERD) can also alert us to the possibility of esophageal cancer.
Cancer may be a scary subject—but early detection and treatment can offer many people the best possible outcome. If you have questions about oral or esophageal cancer, call our office or schedule a consultation. You can learn more in the Dear Doctor magazine article "Oral Cancer."
By Keith Mellovitz, DDS
December 30, 2013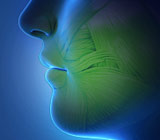 While oral cancer makes up only a small portion of annual cancer cases, they are nonetheless a critical situation for those patients who develop them. Because cancer lesions in the mouth are easily mistaken for other kinds of sores or overlooked as they develop, they're often not detected until the later stages of the disease. The lack of early detection is a major factor in a dismal overall survival rate for oral cancer of 58%, five years after treatment. On the other hand, oral cancer diagnosed in earlier stages of development boast a much improved survival rate — up to 80% after five years.
The most important factor for early detection is your own observations while performing oral hygiene. A lesion can occur anywhere in the oral cavity (the mouth) or the pharynx (back of the mouth and throat). Of particular concern are abnormalities that appear on the lips and on or around the tongue. These abnormalities may first look like cold or canker sores, ulcers or white patches. If they don't begin to diminish in a few days, then you should certainly contact our office for an oral cancer exam (this exam is also part of your routine office visit).
While there are a number of diagnostic screening tests, the best method for achieving an accurate diagnosis is a biopsy. We would remove a small sample of the abnormal tissue (if the area is large enough to begin with) and have it analyzed microscopically. If the abnormality is small, the complete abnormality would be removed so that if it was determined to be benign or in a pre-cancerous stage, we would have already treated your condition by removing the abnormal tissue. If, however, the sample returns positive for cancer and we were unable to remove it totally during the biopsy, then a course of treatment must be developed utilizing other specialists in dental and medical oncology.
You should also be aware that there are actions you can take to reduce your risk of developing oral cancer in the first place: protect yourself from too much sun exposure; moderate your intake of alcoholic beverages; refrain from any tobacco use (smoking and smokeless) or risky sexual activity; and eat a plant-based, whole food diet. These actions coupled with vigilance for early detection can make a difference in your oral health — it may even save your life.
If you would like more information on oral cancer, please contact us or schedule an appointment for a consultation. You can also learn more about this topic by reading the Dear Doctor magazine article "Oral Cancer."