Posts for: September, 2020
By Drs. Mellovitz & Grumet Dental Associates, L.L.C.
September 20, 2020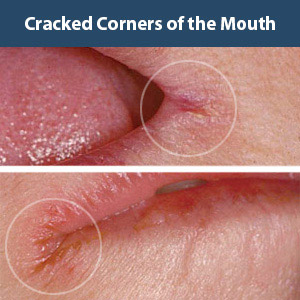 Ever have a paper cut or an irritated hangnail? They're not considered major health problems, but, boy, can they sting!
Something similar can occur in the corners of your mouth called angular cheilitis. It's also known as perleche, from the French word "to lick" (a common habit with this type of sore). It can occur at any age, with children or young adults developing it from drooling during sleep or orthodontic treatment.
Older adults, though, are more prone than younger people for a variety of reasons. Age-related wrinkling is a major factor, especially "marionette lines" that run from the mouth to the chin. Dried or thinned out skin due to exposure from cold, windy weather may also contribute to perleche.
Perleche can also develop from within the mouth, particularly if a person is experiencing restricted salivary flow leading to reduced lubrication around the lips. Poorly cleaned dentures, weakened facial supporting structure due to missing teeth, vitamin deficiencies and some systemic diseases can all lead to perleche. And if an oral yeast infection occurs around the cracked mouth corners, the irritation can worsen and prolong the healing process.
To clear up a case of cracked mouth corners, you should promptly see your dentist for treatment. Treatment will typically include some form of antifungal ointment or lozenge applied over a few days to clear up the sores and prevent or stop any infection. You might also need to apply a steroid ointment for inflammation and other ointments to facilitate healing.
To prevent future episodes, your dentist may ask you to use a chlorhexidine mouthrinse to curb yeast growth. If you wear dentures, you'll need to adopt a regular cleaning routine (as well as leaving them out at night). You might also wish to consider updated dental restorations or orthodontics to improve dental support, and help from a dermatologist if wrinkling might be a potential cause.
Cracked mouth corners won't harm you, but they can make for a miserable experience. Take steps to relieve the irritation and any future occurrence.
If you would like more information on angular cheilitis or similar oral conditions, please contact us or schedule an appointment for a consultation. You can also learn more about this topic by reading the Dear Doctor magazine article "Cracked Corners of the Mouth."
By Drs. Mellovitz & Grumet Dental Associates, L.L.C.
September 10, 2020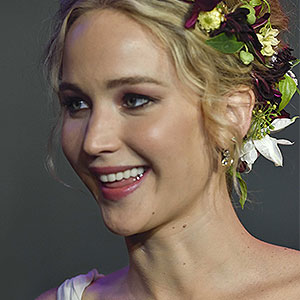 Hollywood superstar Jennifer Lawrence is a highly paid actress, Oscar winner, successful producer and…merry prankster. She's the latter, at least with co-star Liam Hemsworth: It seems Lawrence deliberately ate tuna fish, garlic or other malodorous foods right before their kissing scenes while filming The Hunger Games.
It was all in good fun, of course—and her punked co-star seemed to take it in good humor. In most situations, though, our mouth breath isn't something we take lightly. It can definitely be an unpleasant experience being on the receiving end of halitosis (bad breath). And when we're worried about our own breath, it can cause us to be timid and self-conscious around others.
So, here's what you can do if you're concerned about bad breath (unless you're trying to prank your co-star!).
Brush and floss daily. Bad breath often stems from leftover food particles that form a film on teeth called dental plaque. Add in bacteria, which thrive in plaque, and you have the makings for smelly breath. Thorough brushing and flossing can clear away plaque and the potential breath smell. You should also clean your dentures daily if you wear them to avoid similar breath issues.
Scrape your tongue. Some people can build up a bacterial coating on the back surface of the tongue. This coating may then emit volatile sulfur compounds (VSCs) that give breath that distinct rotten egg smell. You can remove this coating by brushing the tongue surface with your toothbrush or using a tongue scraper (we can show you how).
See your dentist. Some cases of chronic bad breath could be related to oral problems like tooth decay, gum disease or broken dental work. Treating these could help curb your bad breath, as can removing the third molars (wisdom teeth) that are prone to trapped food debris. It's also possible for bad breath to be a symptom of a systemic condition like diabetes that may require medical treatment.
Quit smoking. Tobacco can leave your breath smelly all on its own. But a smoking habit could also dry your mouth, creating the optimum conditions for bacteria to multiply. Besides increasing your disease risk, this can also contribute to chronic bad breath. Better breath is just one of the many benefits of quitting the habit.
We didn't mention mouthrinses, mints or other popular ways to freshen breath. While these can help out in a pinch, they may cover up the real causes of halitosis. Following the above suggestions, especially dental visits to uncover and treat dental problems, could solve your breath problem for good.
If you would like more information about ways to treat bad breath, please contact us or schedule an appointment. To learn more, read the Dear Doctor magazine article "Bad Breath: More Than Just Embarrassing."