Posts for: March, 2018
By Keith Mellovitz, DDS
March 30, 2018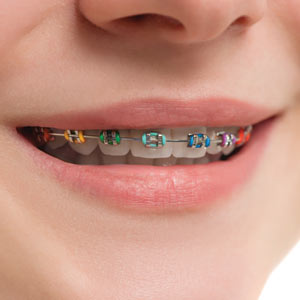 If you press your tongue against your teeth, unless something is badly wrong they won't budge. In fact, your teeth are subjected to a fair amount of pressure each day as you chew and eat, and yet they remain firmly in place.
But there's a deeper reality—your teeth do move! No, it's not a paradox—the gum and bone tissues that hold your teeth in place allow for slight, imperceptible changes in the teeth's position. Their natural ability to move is also the basis for orthodontics. Here are 3 more facts you may not know about your teeth's natural ability to move.
Teeth are always on the move. Teeth are held firmly within the jawbone by an elastic gum tissue called the periodontal ligament and a thin layer of bony-like material called cementum. In response to pressure changes, though, the bone dissolves on the side of the teeth in the direction of pressure and then rebuilds behind it, solidifying the teeth's new position, a process that happens quite slowly and incrementally. And it will happen for most of us—some studies indicate more than 70% of people will see significant changes in their bite as they age.
Orthodontics works with the process. Orthodontic appliances like braces or clear aligners apply targeted pressure in the direction the orthodontist intends the teeth to move—the natural movement process does the rest. In the case of braces, a thin metal wire is laced through brackets bonded to the front of the teeth and then anchored, typically to the back teeth. The orthodontist incrementally tightens the wire against its anchors over time, encouraging tooth movement in response to the pressure. Clear aligners are a series of removable trays worn in succession that gradually accomplish the same outcome.
Watch out for the rebound. That nice, straight smile you've gained through orthodontics might not stay that way. That's because the same mechanism for tooth movement could cause the teeth to move back to their former positions, especially right after treatment. To avoid this outcome, patients need to wear a retainer, an appliance that holds or "retains" the teeth in their new positions. Depending on their individual situations and age, patients may have to wear a retainer for a few months, years or from then on.
If you would like more information on orthodontic treatment, please contact us or schedule an appointment for a consultation. You can also learn more about this topic by reading the Dear Doctor magazine article "The Importance of Orthodontic Retainers."
By Keith Mellovitz, DDS
March 15, 2018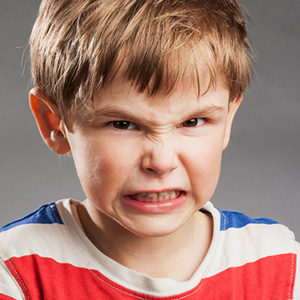 When you're first startled awake in the middle of the night by a loud, gritting sound emanating from your child's room, you may have two questions: how can such a loud racket not be harmful to their teeth? And, how can they sleep through it?
While it sounds earth-shattering, teeth grinding (medically known as bruxism) is a common habit among children. It involves an involuntary grinding, clenching or rubbing of the teeth together, either during the day or during night sleep.
While certain medications or conditions could be factors, it's believed most teeth grinding arises from the immaturity of the part of the neuromuscular system that controls chewing. It's believed to trigger a night episode as the child moves from deeper to lighter stages of sleep toward waking. Older children and adults typically handle these sudden shifts without incident, but a young child's under-developed chewing response may react with grinding.
If a child's teeth are normal and healthy, teeth-grinding typically won't create any lasting damage. But because grinding does generate pressures greater than the teeth normally encounter, it can be harmful to decayed teeth or those with enamel erosion due to high acid from consumption of sports and soda drinks. And it's also a cause for concern if the habit continues into later childhood or adolescence.
To avoid these problems, it's best to keep your child's teeth as healthy as possible by practicing daily brushing and flossing, and regularly seeing a dentist for cleanings, treatments and preventive measures like topical fluoride or sealants. And be sure to limit sugar and acidic foods and drinks in their diet to protect against decay and erosion.
You can also take steps to minimize teeth grinding and its effects. Consult with your physician about any medications they're taking that might contribute to the habit. If there are psychological issues at play, seek therapy to help your child better manage their stress. Your dentist can also fashion a custom night guard worn while they sleep that will prevent their teeth from making solid contact during grinding episodes.
Most importantly, let your dentist know if your child grinds their teeth. Keeping an eye on this potentially harmful habit will help lead to appropriate actions when the time comes.
If you would like more information on teeth grinding, please contact us or schedule an appointment for a consultation. You can also learn more about this topic by reading the Dear Doctor magazine article "When Children Grind Their Teeth: Is the Habit of 'Bruxism' Harmful?"