Posts for: March, 2015
By Keith Mellovitz, DDS
March 16, 2015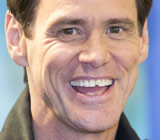 Fans of the classic bumbling-buddies comic film "Dumb and Dumber" will surely remember the chipped front tooth that Jim Carrey sported as simpleminded former limo driver Lloyd Christmas. Carrey reportedly came up with the idea for this look when considering ways to make his character appear more "deranged." He didn't need help from the make-up department, however… He simply had his dentist remove the dental bonding material on his left front tooth to reveal the chip he sustained in grade school!
Creating a Bond
A dental cosmetic bonding involves application of a composite filling material that our office can color and shape to match the original tooth. Bonding material can be used to replace the lost portion of tooth or to seamlessly reattach the lost portion if it has been preserved and is otherwise undamaged. Little to no removal of existing tooth surface is needed. This is the quickest and lowest-cost option to repair a chip.
Alternatives
When a relatively large portion of the tooth is missing, a crown is often the better choice. It fully encases the visible portion of the remaining tooth above the gum line and is shaped and sized to match the original. It can be made of tooth-colored porcelain fused to metal crowns or all-ceramic (optimal for highly visible areas). A small amount of the existing tooth surface will be removed to allow the crown to fit over it.
A veneer can be used to hide smaller areas of missing tooth. This is a thin, custom-made shell placed on the front of the tooth to give it a new "face." Some removal of existing tooth surface also may be necessary to fit a veneer.
A chipped tooth makes an impression, but generally not a flattering one. Nearly 20 years after "Dumb and Dumber" hit the theaters, the only thing Jim Carrey had to do recently to hint at a sequel for his nitwitted character was tweet a photo of that goofy grin!
If you would like more information about repairing a chipped tooth, please contact us or schedule an appointment for a consultation. You can also learn more about this topic by reading the Dear Doctor magazine article "Artistic Repair of Front Teeth With Composite Resin."
By Keith Mellovitz, DDS
March 06, 2015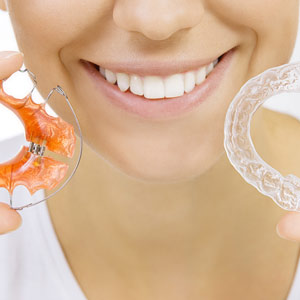 Orthodontics can produce an amazing smile transformation. With today's advanced appliances and techniques even the most difficult malocclusions (bad bites) can be overcome. All of this innovation, however, depends on one basic anatomical fact: though firmly set in the mouth, our teeth can still move.
Teeth are actually held in place by the periodontal ligament, a strong, elastic tissue that attaches to them through tiny collagen fibers on one side of the ligament and to the jawbone with similar fibers on the other side. When pressure is placed against a tooth, the bone on the opposite side of the force begins to dissolve (resorb), allowing the tooth to move. As it moves, new bone is built up behind the tooth, to stabilize it. Orthodontists take advantage of this natural mechanism through orthodontic hardware like braces that applies pressure in the desired direction of movement, while the ligament and bone do the rest.
There is, though, a downside to this process. The teeth, bone and gum tissues can contain a kind of "memory" for the former natural position of the teeth. Over time, the lower front teeth tend to take a gradual migratory movement back towards their original position. Also, as we age the lower front teeth may crowd each other as there is a genetic influence for teeth to move to the midline of the face, causing a pressure that allows the skinny lower front teeth to slip behind each other. As a result of both of these tendencies, corrected teeth may retreat from their new positions.
To stop these tendencies, we use an appliance known as a retainer after braces or other hardware is removed. As the name implies, this appliance "retains" the teeth in their new position. For structural "memory," the retainer will keep the teeth in their new position until the impulse to return to the old one has faded, about eighteen months. Retainers can also slow or stop the natural genetic influence of movement, but it may mean wearing a retainer for an indefinite period, especially individuals who've undergone orthodontic treatment later in life.
The length of time you'll need to wear a retainer after braces — and what type, whether a removable appliance or one permanently attached — will depend on a number of factors including the type of malocclusion, your individual mouth structure and age. We'll recommend the best option that ensures the best chance of keeping your teeth in their new position.
If you would like more information on retainers after orthodontic treatment, please contact us or schedule an appointment for a consultation. You can also learn more about this topic by reading the Dear Doctor magazine article "Why Orthodontic Retainers?"