Posts for: September, 2014
By Keith Mellovitz, DDS
September 23, 2014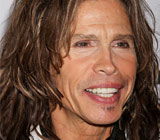 Rock star Steven Tyler fell and broke his two front teeth while on tour with his band Aerosmith not long ago. But Tyler was back on stage the very next day, thanks to modern dental implant technology.
Dental implants are the most optimal tooth replacement system in use today. The reason we say "system" is because replacing teeth with implants involves two, or sometimes three, components: the implant itself, which replaces the root-part of the tooth; the dental crown that sits on top of it to replace the part of the tooth that's visible in the mouth; and a connecting piece placed in between the implant and crown, known as an abutment.
The implant itself, made of titanium, is placed directly into the jawbone with a minor surgical procedure. Titanium has the unique ability to fuse to bone, creating a very strong connection. An implant provides virtually the same function as a natural tooth root, including stabilizing the bone underneath and preventing its loss — something that naturally occurs when a tooth is lost.
This fusion process takes a period of weeks, which is why the implant needs time to heal before a permanent crown is attached. One reason for early implant failure is "loading" them with biting forces too soon. But in experienced hands, implants are extremely successful. Documented research and clinical studies indicate success rates of over 95% — which is higher than any other tooth replacement option. Once integrated and functional, implants can last a lifetime. That's why, though they are a bit more expensive initially than other tooth-replacement options, they are more cost-effective in the long term.
Of course, another advantage of implants is that they look and feel completely natural. Just ask Steven Tyler!
If you would like more information about dental implants, please contact us or schedule an appointment for a consultation. You can also learn more by reading the Dear Doctor magazine article "Dental Implants." Dear Doctor also has more on "The Hidden Consequences of Losing Teeth."
By Keith Mellovitz, DDS
September 08, 2014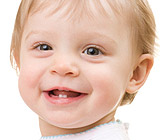 Our "baby" teeth begin appearing around six months of age — by age 10 or 13, they've largely been replaced by our permanent teeth. Though their lifespan is relatively short, baby teeth play an important role in our dental development. In fact, saving a damaged baby tooth is an extremely important treatment goal even though they will be eventually lost.
Baby teeth perform a number of functions as our mouth and facial structure develops during our formative years (infancy to early adulthood). Besides providing a means to chew food, baby teeth aid speech by providing contact points for the tongue while speaking. They help us relate to others socially through smiling and other facial gestures. And, in relation to our long-term development, they serve as both guides and "placeholders" for our permanent teeth until they're ready to erupt.
Thus, a permanent tooth's development could be stymied if its counterpart baby tooth is lost prematurely. It could come in misaligned or not erupt fully if adjacent teeth have drifted into the open space. The resulting malocclusion (bad bite) could require long-term orthodontic treatment with higher costs than treatments to save the baby tooth and avoid the misalignment.
There are various treatments to prevent and save at-risk baby teeth. Even a badly decayed tooth might be saved with a pulpotomy, a similar treatment to a root canal but less invasive. This is often followed with a stainless steel crown to cover the remaining tooth and restore some of its form and function.
If it's not feasible to save a baby tooth, we may recommend installing a space maintainer that prevents other teeth from drifting into the resulting space until the permanent tooth is ready to erupt. This orthodontic appliance usually consists of a metal band cemented to an adjacent tooth with an attached stiff wire loop that extends across the gap and rests against the tooth on the other side. Although effective, space maintainers can break or become dislodged, require extra monitoring and are often cosmetically unappealing.
In any event, the primary goal should be to save a baby tooth, if possible. Doing so will prevent more serious long-term problems for permanent teeth.
If you would like more information on the importance of baby teeth, please contact us or schedule an appointment for a consultation.